Short Sale Specialists - FREE Realtor Help in Montgomery, Alabama For Sale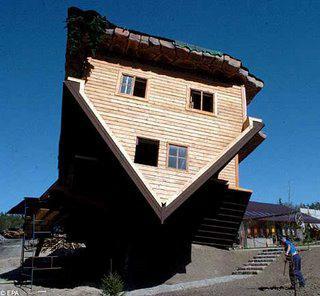 Price: $3
Type: Real Estate, For Sale - Private.

Short Sale Specialists
Upside Down on your property?
We are Local Short Sale Specialist Realtors offering FREE help!
Are your finances really taking a hit because of this economy? Do you need to sell your home quickly to avoid foreclosure? If so, we have a FREE solution for you! We are a nationwide network of Short Sale Specialists who offer free counseling and short sale services to home owners who are in in financial hardship. The main qualifications for a short sale are that you must be in a financial situation where you MUST sell your home and also that your home is worth less than what you owe on it. CLICK HERE for a list of required documents for a short sale. If you meet the requirements, our local agents will guide you through the short sale process, market your property to attract buyers, and negotiate the short sale directly with your lender at absolutely no cost to you.
- We are state licensed and regulated real estate agents, who will look out for YOUR interests in the transaction. Beware of the MANY schemes out there to defraud lenders. Beware of any organization claiming to "buy" short sale properties. It is impossible for ANY company to look out for your best interest in a real estate transaction while trying to profit from your misfortune as much as possible.
- You do not always have to be in mortgage default or even behind on payments to qualify for a short sale. You DO typically need to be in a financial hardship. A short sale is NOT for those that "want" to sell, it is typically only for those that "have" to sell.
- Your lender pays all other traditional seller's closing costs in including brokerage fees in a short sale transaction. There should NEVER be any out of pocket expense for you when doing a short sale. Beware of any company attempting to charge you in any way. In addition, as part of the HAFA program, you can also get $3,000 cash BACK at closing to complete a short sale on your property! CLICK HERE for info on this new program.
- Regardless of what you owe on your home, our agents will work to get you fully forgiven of your debt by securing a release of lien and forgiveness of the deficiency at closing!
- Because foreclosure proceedings cost an average of $58,000 for a lender, it is typically in their best interest to cut their losses and go through the short sale process.
When it comes to short sales, experience is everything. Don't trust your financial future to an agent claiming to be a "Distressed Property Expert" after completing a weekend training class or closing a couple. There is no substitute for experience. Our organization has helped thousands of homeowners with the short sale process, and our average agent has CLOSED over 50 short sale transactions.
We would love to discuss your situation as well as the short sale process to see if you qualify
Contact us today for a free consultation!
Toll Free (877)737-xxxx
www.Short-Sale-Specialists.com
Short Sale Specialist Network - First Coast Realty Associates
Considering a Short Sale?
Ask us about the new short sale incentive program that can give you up to $3,000 BACK to help with relocation expenses.
______________________________________________________________________________________
Our local real estate agents are short sale specialists and are here to serve you, wherever you are in the country!
We work Bank Short Sales and offer stop foreclosure services and mortgage loan mitigation for homeowners. We offer tips, training and expert short sale Realtor results if you are in a hardship position. Beware of Short Sale Scams if you are in financial hardship and faced with losing your home. Many investors take advantage of homeowners in distress. We are NOT investors, the Short Sale Specialist Network is a nationwide Realtor referal network that is part of First Coast Realty Associates, a licensed Florida Real Estate Brokerage Fee.
Short Sale Realtors and Real Estate Agents in New York, New Jersey, Michigan, Illinois, Nevada, California, Alabama, anywhere in the US!
Las Vegas Nevada Short Sale Specialist, Atlanta Short Sale specialist, Phoenix Arizona Short Sales, Dallas Texas Short Sales, Miami Florida Short Sales Specialist, Denver Short Sales Specialist, San Diego California, Los Angeles Short Sale Specialists, San Francisco Pre foreclosure Specialists and Riverside CA Short Sale Specialists, Florida Short Sale Specialist- Georgia Short Sales- North Carolina Short Sales -Texas Short Sales - New York Short Sale Specialists - Colorado Short Sale Specialists, Ohio Short Sales
We have agents in every major city and many smaller areas as well! Call us today!
(877)737-xxxx
www.short-sale-specialists.com
Real Estate Short Sale Specialists
We have agents all over the country! San Diego short sale specialists, Sacramento California, Los Angeles and Long Beach CA Short Sale Specialist Expert Help, Bakersfield CA short sale specialist, San Jose, Riverside and San Bernardino CA short sale specialists, Oakland, Fresno California Short Sale Expert Realtor. San Francisco Short Sale Specialists
Florida Short Sales- Florida Short Sale Home Specialist agents offering Free Short Sale services to Home Owners. We have agents all over Florida! Including Miami, Tampa, Orlando short sales, Daytona, Jacksonville - Jacksonville FL Condos, St. Augustine, Ocala, Gainesville, West Palm, Tallahassee short sale specialist, Panama City, Pensacola, and many more areas! Boca Raton Florida Short Sales.
Georgia Short Sales - Short Sale Realtors in Atlanta Georgia will offer you free short sale help! Buy or sell short sale home in Georgia with our assistance.
Colorado Short Sales - Denver Colorado Short Sale Specialist Realtors and Avoid Foreclosure Expert Specialists. Colorado Springs Colorado Short Sale Realtors offering free help to home owners in distress. Purchase Short Sale properties through our local Short Sale Specialists. Aurora Colorado Short Sale Specialists offering free short sale realtor help and Denver Catering Services.
Texas Short Sales - We have local short sale specialists all over Texas to assist you in an easier real estate transaction!
Arizona Short Sales - Short Sale Specialists in Phoenix Arizona will help you avoid foreclosure! Or use one of our specialists to purchase a short sale home at a great price. Tucson AZ Short Sale Specialists, Mesa and Scottsdale Arizona Short Sale Specialists offering free help to homeowners thoughout the state of AZ. Maricopa County Short Sale Help!
New York Short Sales - Free Short Sale and Stop Foreclosure help to New York Home Owners in Financial Hardship. Manhattan, New York, Rochester, Buffalo NY Short Sale Specialists. White Plains / Wayne New York Short Sale Specialists
Las Vegas Nevada Short Sales - Find Las Vegas Nevada Short Sale Homes and Real Estate For Sale by Short Sale Specialists. Reno and Las Vegas Nevada Short Sale Homes and Short Sale Real Estate.
If you are a realtor looking for short sale training, we have an great training program and resource website as well at www.TheShortSaleGuide.com. While historically Bank of America has not been the best lender to work short sales with, we still are very successful working short sales with Bank of America now that they have switched over to the new Equator Short Sale System. Some of our favorite lenders include short sales with Wells Fargo, Litton Loan Servicing, Wachovia Short Sales as well as Short Sales with GMAC Mortgage
Chicago, IL Short Sale Specialist - Our agents are short sale experts offering free pre-foreclosure specialist help to distressed Chicago home owners. We can also offer luxury property short sale services and guidance to home owners around the country.
Michigan Short Sale Specialist - Free short sale specialist Realtor help to homeowners in Michigan. Avoid foreclosure!
NJ Short Sale Realtors - New Jersey Short Sale Specialist Realtors offering free pre foreclosure help to NJ home owners in hardship.
Washington, DC Short Sale Specialist - We offer free short sale help from specialist Realtors in the Washington, DC area.
Indianapolis Indiana Short Sale Specialist, Newark New Jersey Short Sale Specialists.
REMEMBER: Our service is 100% free to home owners in financial hardship!
Contact us at (877)737-xxxx or visit www.short-sale-specialists.com
*Please note that we are not attorneys or tax professionals. Get appropriate legal advice in all legal matters.
This is copyrighted content, please do not copy.
Certified Distressed Property Expert real estate agents are here to help, all of our real estate agents are Certified or trained in the HAFA Home Affordable Foreclosure Alternatives Government short sale program. Looking to find a Distressed Property Expert Certified in short sales to offer free Chase mortgage short sale services? Contact us To also speak to a local Equator Certified Short Sale Realtor experienced with the Bank of America Equator short sale process. Sharon Molnar

Price: $14


Price: $25


Money To Loan
We have in house check writers that can fund residential, commercial and business projects from $75k up to $500...
Price: $75


Price: $3